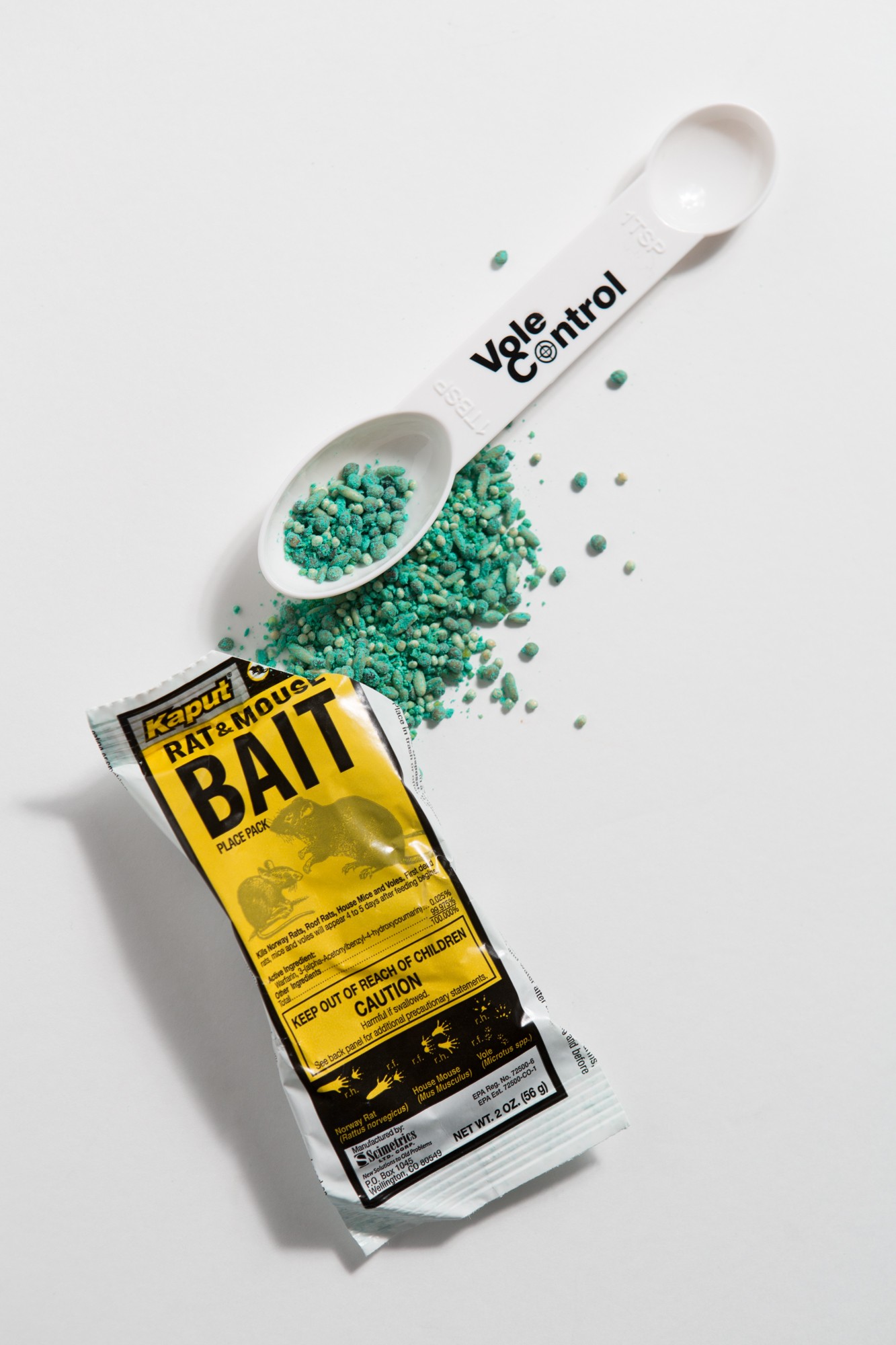 Kaput Rat, Mouse and Vole Bait  is labeled for vole control in all states, and is the least toxic to non-target animals of any of the rodenticide baits.
It comes in convenient 2 ounce packets.   We recommend using 3 tablespoons of bait in each Vole Control Bait Station. Approximately 12 ounces will control one Hotspot of vole activity. 
Kaput® Rat, Mouse & Vole Bait (EPA Reg. No. 72500-06) is an anticoagulant rodenticide with 0.025% Warfarin. Rodents are more susceptible to warfarin, the active ingredient in Kaput® Rat, Mouse & Vole Bait than other mammals.
The Kaput® Vole Bait is made up of eight grains that are palatable and easy to manipulate by voles. Acceptance of the grains is better than pelleted baits and its efficacy is 94.7%. It contains a special attractant so even the pickiest vole will find the bait attractive.
Voles will begin to die 4 to 5 days after feeding begins so bait shyness is not a problem..
Click here for more information about Kaput Vole Bait.

Kaput Rat. Mouse, and Vole Bait Product Label

Kaput Rat, Mouse, and Vole Bait MSDS
Kaput Rat, Mouse, and Vole Bait
Vole Bait - 32 Packet Pail
Vole Bait - 60 Packet Pail
Vole Bait - 150 Packet Pail